See on Scoop.it – Geography Education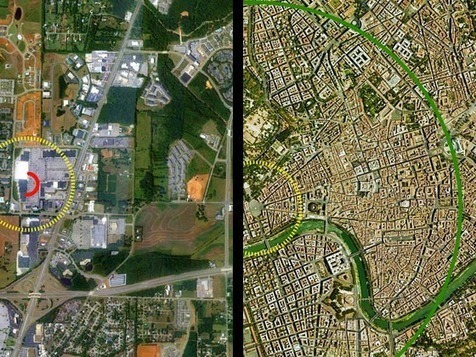 Walk Appeal promises to be a major new tool for understanding and building walkable places, and it explains several things that were heretofore either contradictory or mysterious.
What is a reasonable distance to walk around town?  Research shows that cities with improved sidewalks, less parking lots, attractive storefronts and other amenities that encourage walking.  If  walking the urban environment is and of itself an experience worth having and makes the person feel like a flâneur, experiencing the city on a deeper level, automotive transport goes down and walking goes up.  Urban infrastructure is more important for most people than distance in deciding whether to get in the car or walk down the street (for distances under 2 miles).  Bottom line: neighborhoods that have an attractive sense of place are more walkable.
See on bettercities.net