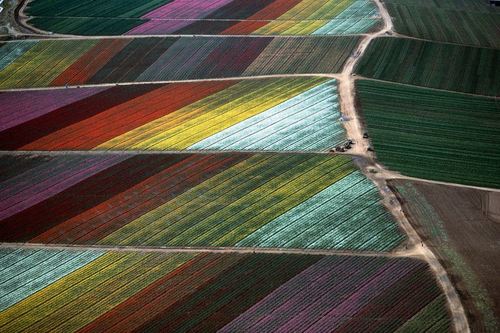 "Stunning gallery of 15 images depicting agricultural landscapes."
Seth Dixon's insight:
"Aerial photographer Alex MacLean estimates he has spent about 6,000 hours in the sky photographing American farms. His unique perspective depicts the dramatically changing agricultural landscape in the U.S., something he has been drawn to since he started flying nearly 40 years ago. 'I've been photographing agricultural lands since I started flying, in the early 1970s,' he says. 'I was drawn to the aesthetics of farmland, in part because of its natural response to environmental conditions, climates, soils and topography…A lot of what I photograph is through discovery of seeing crops, seeing patterns.'
Tags: agriculture, landscape, images.
See on cnnphotos.blogs.cnn.com