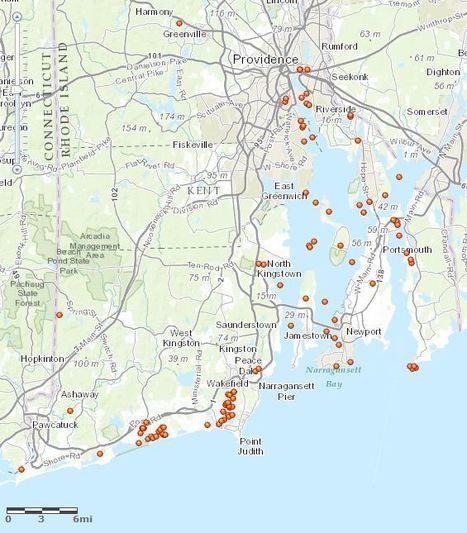 "How many islands are in Rhode Island?"
Seth Dixon's insight:
I recently received this question and immediately thought that this is a great geographic question, but one that geographic tools can be used to find the answer.  I downloaded all the Rhode Island toponymns (place names) listed by the United States Board on Geographic Names and filtered out all the listed Islands (108 is the answer!!).  A spreadsheet of the data didn't help to visualize this data so I created this interactive map.  Only 1 of the locations didn't have coordinates, some are scarcely more than rocks, and this is only according to the the U.S. Board on Geographic Names, but this is the most complete map of islands in the state of Rhode Island that I could produce.  Additionally, here is an article about some sailors who sought to explore every island of the Narragansett Bay.  
See on www.arcgis.com