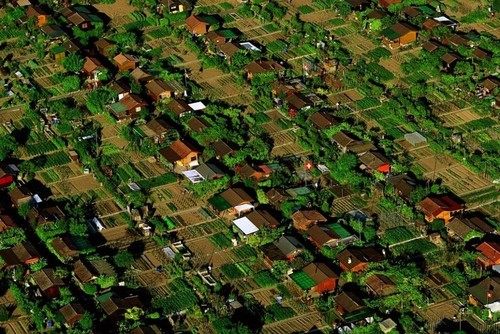 "Aerial photo tour across countries and continents with a French photographer Yann Arthus-Bertrand"
Seth Dixon, Ph.D.'s insight:
I love Yann Arthus-Bertrand's photography; so many of them are geography lessons in and of themselves as he captures compelling images of the cultural landscape.  This particular gallery shows 32 stunning images including this one above showing urban agriculture in Geneva, Switzerland.
"Worldwide, there are 800 million amateur farmers in built-up areas. In estates in south eastern Asia and some towns in central and South America, many people depend on this activity for survival. It's the same story in Europe; in Berlin there are more than 80,000 urban farmers, and in Russia more than 72% of all urban homes till their own patch of land, balcony or even roof. Urban agriculture is on the [rise] and there could be twice as many people enjoying it within twenty years."
Tags: agriculture, food, landscape, images, urban, unit 5 agriculture, unit 7 cities.
See on pixtale.net