Via Scoop.it – Geography Education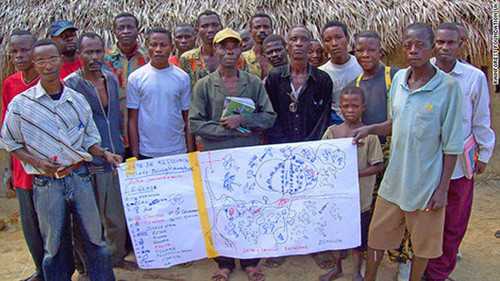 In the lush rainforests of Africa's Congo Basin, hundreds of thousands of indigenous people live as hunter gatherers, depending on the forest's natural resources for their survival.
The "Mapping for Rights" program trains people in the Congo to map the land they live on using GPS and other geospatial technologies.  This can assist the to produce documents to politically protect their land from encroachment and preserve their access to the forest.  Globalization can blur many of the modern/traditional narratives as the world becomes interconnected in complex ways.