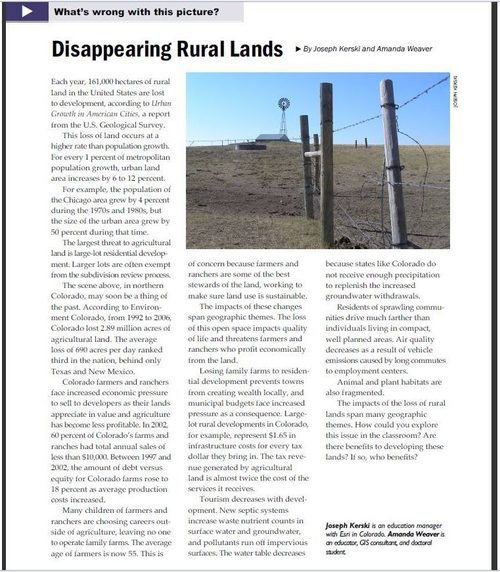 Seth Dixon, Ph.D.'s insight:
This screenshot is of a great article in this month's edition of NCGE's newsletter focusing on rural lands and recent changes to rural systems.  Follow the link for the whole newsletter including an edition of Geography in the News on Siberia's Northern Railway.    
Tags:  rural, NCGE, unit 5 agriculture.
See on share.snacktools.com