Via Scoop.it – Geography Education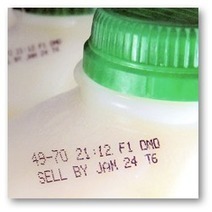 Find out which dairy your milk comes from!
Too often we have heard the answer "from the grocery store!"  With more thought, the farm would be the next answer, but what kind of farm?  Which farm? Where is coming from?  All you need to arm your students to make the commodity chain more personal is the code on the carton and this link, and they are on their way to exploring the geography of industrial agriculture (more likely than not).  This site is designed to help consumer become more aware of the geography of diary production and to get to know where the products that we are putting in are body are coming from.  So, where does your milk come from?