See on Scoop.it – Geography Education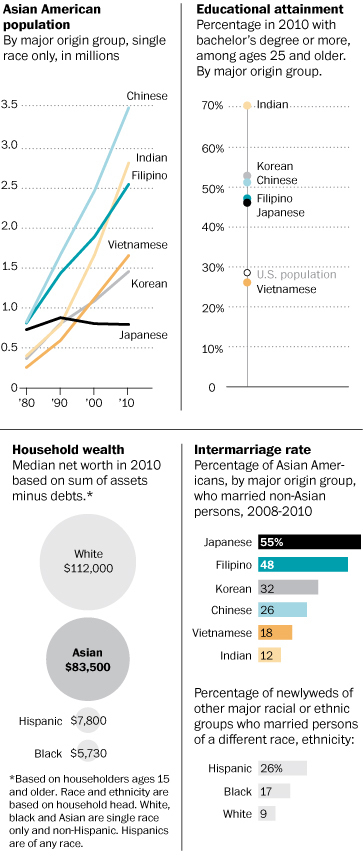 As immigration levels from Mexico have plunged, the number of new arrivals from Asia has increased.
Don't listen to the election year rhetoric about immigration policies if you want to understand the shifting demographic profile of immigrants entering the United States.  For years now, immigration from Latin America has been at incredibly low levels mainly from 1) limited job market in the U.S. (weakening the pull factor), 2) increased deportation (weakening the pull factor) and 3) a sharp drop in Mexican birth rates (weakening the push factor).  What other push and pull factors are influences this change in the demographic profile of migrants?   Considering that Asian migrants are more highly educated that the rest of the American population (and Hispanics have less education than the general U.S. population), how will this change the labor market within the different sectors of the economy?
See on www.washingtonpost.com