See on Scoop.it – Geography Education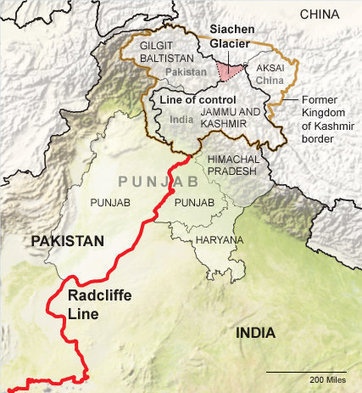 The weird, violent history of the Indo-Pakistani border.
Geography rarely makes sense without the added lens of history.  This fantastic article chonicles the history of the geopolitical conflict between India and Pakistan, centering on the disputed Kashmir region.  This border is tied into colonial, cultural, political and religious layers of identity.  As one of the great unresolved issues of the colonial era, this standoff may loom large as India becomes increasingly significant on the global scale.