See on Scoop.it – Geography Education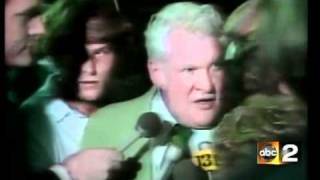 A look back on the 27th Anniversary of the the NFL Colts dark flight from Baltimore in the middle of the night.
BM: When the Colts left they took the heart of Balitmore and left the fans in utter disbelief. Robert Irsay had no intention of staying whether he got his new staidum for the Colts or not, he wanted out and had been looking since 1976. The city of Baltimore was not going to budge on the construction of a new pubically funded stadium simply because it was too expensive and the citry didn't have the money. All that remained in Baltimore was an empty Memorial Stadium, which wasn't perfect but was in really decent shape and the Orioles.
SD: Why are sports teams treated so differently from other businesses? How are teams linked to place in such intimate ways? For more on the cultural and economic impacts of sports teams on cities, see: http://www.scoop.it/t/sports-the-cultural-economic-impact-on-cities
See on www.youtube.com