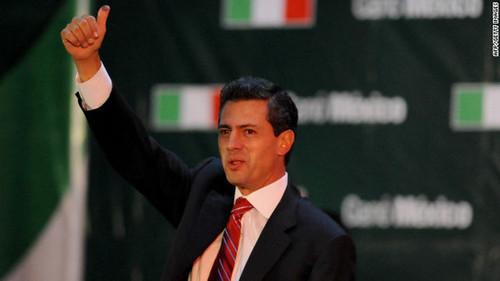 For more What in the World, watch GPS on Sundays at 10 a.m. and 1 p.m. ET.
By Global Public Square staff
Earlier this month, the president told a newspaper the solution to partisanship is politics and more politics.
Seth Dixon, Ph.D.'s insight:
Quick facts about the "new" Mexico:
Mexico has more international trade deals (44) than any other country.
Mexico exports more manufactured products than all the other countries in Latin America combined
Mexico's GDP is expected to grow by nearly 4% this year, twice as fast as Brazil (and the USA).
Mexico's average income (PPP) is higher than China, India Russia or Brazil (Mexico could be a BRIC country if it didn't ruin the acronym).
Does that help in explaining why Mexican aren't leaving to go to the United States?  In fact, more Mexicans are leaving the United States than entering in a clear example of changing push and pull factors.