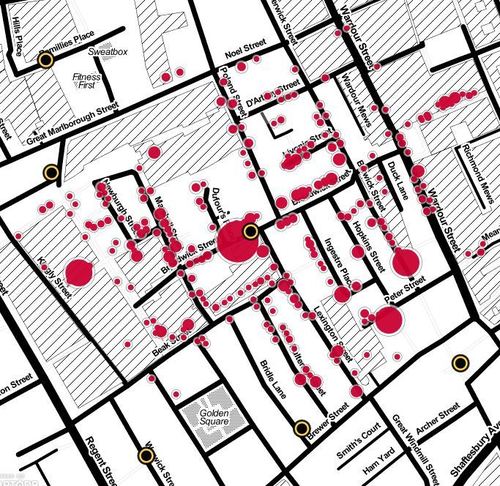 What would John Snow's famous cholera map look like on a modern map of London, using modern mapping tools?
Seth Dixon, Ph.D.'s insight:
John Snow's cholera map is often noted as a prime example of using spatial thinking to solve a scientific problem. Here are a variety of resources to explore this classic example. Here is an article that highlights the spatial thinking that produced this map, with KML files and in Google Fusion Tables. See also these online GIS layers of Dr. Snow's famous map.
See on www.guardian.co.uk