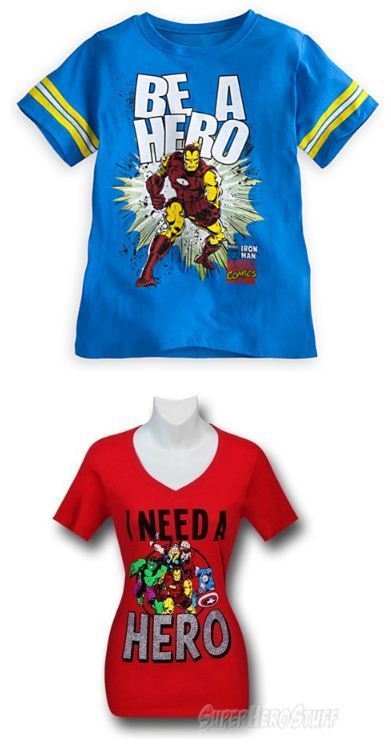 Here are two shirts are from the Avengers.  Both are designed for their children apparel production line, but I don't have to tell you which one is marketed for boys and which one is marketed for girls.
 Questions to ponder: How (and why) do companies use cultural ideas and values to market their products?  How do companies shape cultural ideas and values?  What impact do messages like this have on a society's culture?  Do seemingly subtle differences is pop cultural products like this matter?
Tags: perspective, culture, gender,  popular culture.
See on www.huffingtonpost.com