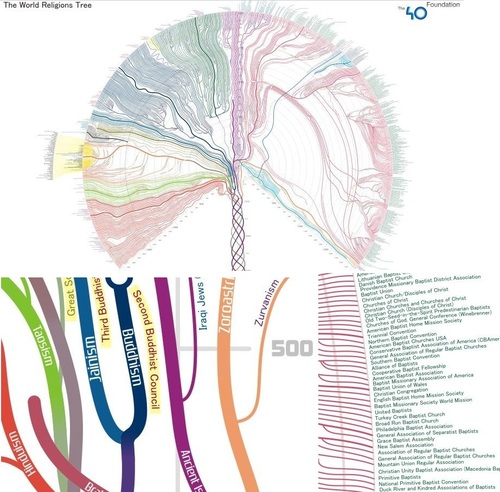 Dynamic infographic on world religions (don't be intimidated by the page being in Russian… The graphic is not).
Seth Dixon's insight:
Religious traditions are interconnected and often share common roots and ancestries. This stunning infographic is an attempt to visually reconcile these disparate strands of faith into one cohesive whole (the image above is far too small to do it justice, but I tried to show the image at various scales).
Tags: perspective, culture, religion, culture, infographic, diffusion.
See on funki.com.ua