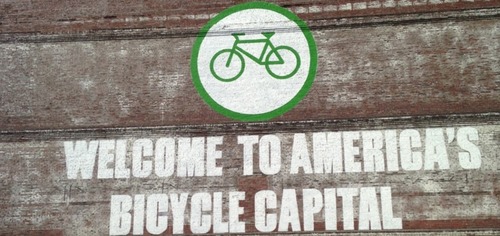 "Portland is a city that some residents praise as a kind of eden: full of bike paths, independently-owned small businesses, great public transportation and abundant microbreweries and coffeeshops. And then there's a whole other city. It's the city where whole stretches of busy road are missing sidewalks, and you can see folks in wheelchairs rolling themselves down the street right next to traffic. It's the city where some longtime African-American residents feel as if decades of institutional racism still have not been fully addressed."
Seth Dixon's insight:
Portland, Oregon is often discussed as a magnet for a young demographic that wants to be part of a sustainable city that supports local businesses and agriculture.  This podcast looks behind that image (which has a measure of truth to it) to see another story.  Relining, gentrification, poverty, governance and urban planning are all prominent topics in this 50 minute podcast that provides as fascinating glimpse into the poorer neighborhoods of this intriguing West Coast city.  When in cities, we often use the term sustainability to refer to the urban ecology, but here we see a strong concern for the social sustainability of their historic neighborhoods as well. 
Tags: neighborhood, gentrification, urban, place, culture, economic, race, poverty, place, socioeconomic.
See on stateofthereunion.com