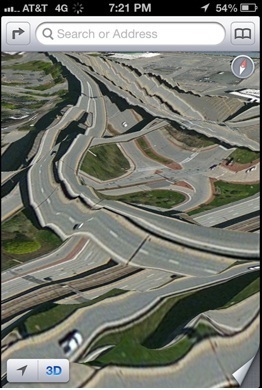 "We are extremely sorry," Apple CEO Tim Cook says in an open letter.
Producing a poor map can have disastrous consequences, especially if that map is widely disseminated. Given that people rely on maps to be accurate and base decisions on spatial information, it is the mapmaker's responsibility to not go live with a map (or mapping platform) until it does meet the standards of expectation.
Tags: mapping, technology.
See on www.theatlantic.com