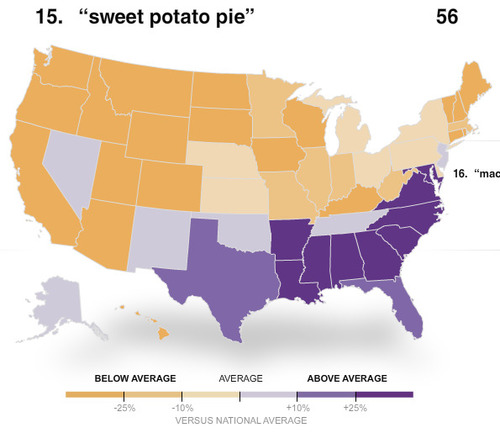 The terms cooks enter into search engines can provide clues as to what dishes are being cooked around the nation.
Some fascinating (if not entirely scientific) maps that show the most common searches on www.allrecipes.com and regional differences in food preferences. More importantly, it also is an interesting glimpse into the geography of language. Some similar dishes are called by more regional names (e.g.-"Stuffing" in the Northeast and West, "Dressing" in the Midwest and South). This set of maps also reinforces the concepts of regions. This is a fun way to teach some actual content and enjoy the holiday.
Tags: language, food, diffusion, regions, seasonal.
See on www.nytimes.com