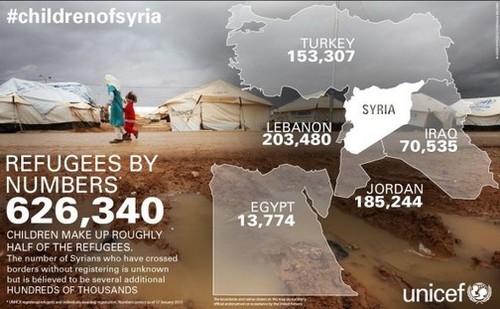 The number of Syrian refugees who have fled the conflict and crossed the borders hasn't ceased to increase.
Seth Dixon, Ph.D.'s insight:
UNICEF workers have stated: "More than 600,000 have fled the conflict in Syria and registered as refugees. The number of Syrians who have left without registering is unknown but is likely to be hundreds of thousands. We do know, however, that children make up around half the number of refugees and that is certainly no way for any child to live their childhood."
Tags: Syria, conflict, political, MiddleEast, war.
See on visual.ly