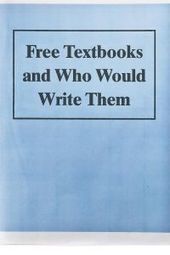 Many agree that making books free for college students is a good idea. But nobody's found a great way to do it.
Seth Dixon, Ph.D.'s insight:
This can work if authors and publishers walk away from a lucrative industry…(I'm not holding my breath). As long as there is money to be made and until the highest quality textbooks in the field are free, there won't be a major changes in the industry. Personally though, I LOVE the idea.
See on chronicle.com