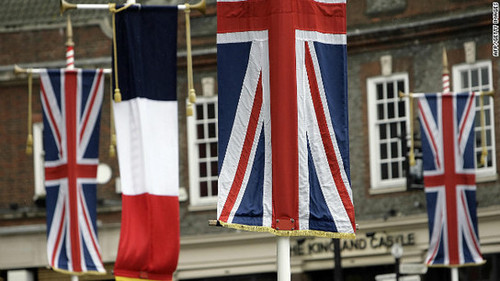 France declares war on the English language. Erin Burnett reports….
Seth Dixon, Ph.D.'s insight:
France is famous for trying to slow the linguistic diffusion of globalization's most powerful online language (which also happens to belong to their age-old cultural and political rival).  France has a commission dedicated to removing new words that have English origins with one's that have linguistic roots in French.  Recently then have done away with the Twitter term #hashtag to #mot-dièses.  This video criticizes this cultural practice and it is also derided in this NPR article. 
However this does not mean that France is immune to cultural pressure to change linguistic traditions.  There was been a movement to alter the term Mademoiselle from official documents with a new title that allows women the freedom to choose the form of address that they prefer (and not to force them to reveal their marital status–think Ms. vs Miss).
Questions to Ponder: Why (and how) do languages change over time?  Is it possible to keep a language 'pure?'
Tags: language, culture, globalization, unit 3 culture, France.
See on outfront.blogs.cnn.com