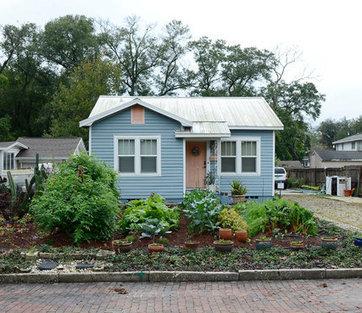 There are joys and rewards in growing some of your own crops; there's even beauty.
Seth Dixon, Ph.D.'s insight:
Although a front lawn is not ecologically the best use of urban space, there are strong cultural pressure to conform to that aesthetic ideal. When individuals choose to grow vegetables and fruit, they often face some push-back from the city or homeowners associations with a different vision on the appropriate use of space. Some have estimated though, that if we were to convert 10 percent the country's grass lawns to vegetable gardens that they could supply roughly a third of our fresh vegetables.
Tags: agriculture, food, urban, unit 5 agriculture.