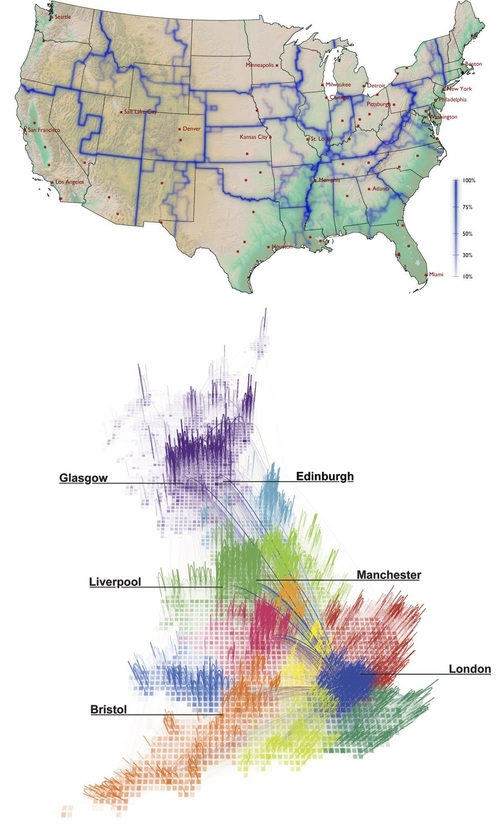 Put away that old Rand McNally map — it's time for a new way to see what America really looks like.
Seth Dixon, Ph.D.'s insight:
There is a great series of maps in this NPR article that shows that internal political divisions do not always line up with actual regional interactions.  The map of the United States shows the what money flows within regions that do not always follow state borders (see Wisconsin, Idaho and Pennsylvania).  The map of Great Britain shows the connections based on telephone calls.
See on www.npr.org