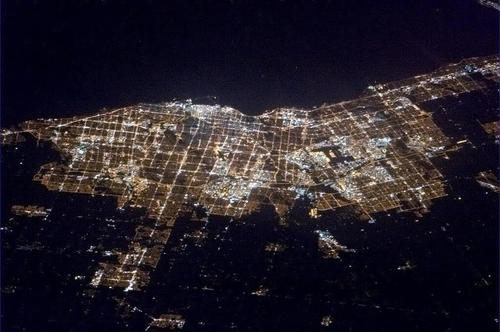 Seth Dixon, Ph.D.'s insight:
Ironically, some land use patterns become more visible as the sun goes down. There are some sharp borders in this image of Toronto that was taken by the Canadian astronaut, Chris Hadfield and it is a wonderful teaching image.
Questions to ponder: Why is there such sharp divisions between the illuminated and obscure portions of the image? What does this sharp division say about the land use patterns? Would we see this pattern in the United States? Why or why not? What urban model(s) can help explain the spatial layout of Toronto?
Tags: urban, planning, remote sensing, geospatial, Canada, models, unit 7 cities.
See on twitter.com