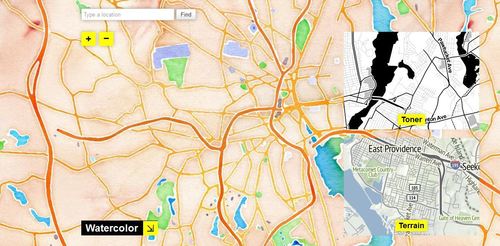 "Stamen's toner, terrain and watercolor map styles are lovingly crafted and free for the taking."
Seth Dixon's insight:
With all the feel of an old, hand-drawn maps, this watercolor map layer is designed to wash out rough edges and makes a map with current road layers still feel like a vintage map. Compare and constrast with the toner and terrain layouts.
Tags: mapping, cartography, art.
See on maps.stamen.com