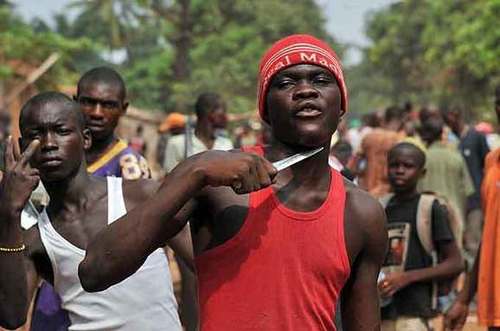 Thousands of Muslims in the Central African Republic have fled as UN chief warns of 'ethno-religious cleansing'.
Leave or die.  It's come down to this for the Muslims of Bangui, the capital of the Central African Republic.  Muslims here once lived freely among the Christian majority, running businesses and praying in mosques. Now, many of the city's Muslims have fled, and on Sunday about 1,300 Muslims from Bangui's PK12 neighbourhood were evacuated to safety by peacekeeping forces.
Already one of the world's poorest countries, CAR has seen a wave of upheaval and violence in the past 15 months. The 10-month reign of the Muslim-dominated Seleka rebel group inflamed intercommunal tensions in the country, and spurred the rise of Christian militias called the anti-Balaka.  Once the Seleka was forced out of power in January, the anti-Balaka rampaged, targeting Muslims across the country for their perceived support of the Seleka and its bloody excesses.
See on www.aljazeera.com