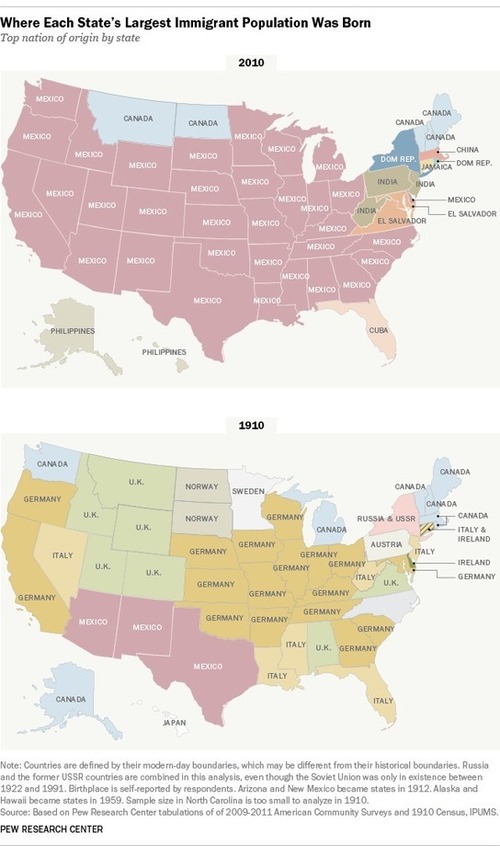 Today's volume of immigrants, in some ways, is a return to America's past.
Seth Dixon's insight:
The source of migrants today has changed the cultural composition of the United States from what is was 100 years ago. Cultures are not static and migration is one of the key drivers of change. These maps produced by the Pew Research Center. Despite what media reports would have you believe, immigration into the United States is not on the rise, but maps such as these can be construed to imagine that there is a flow of immigrant coming from south of the border. The reality is that migration from Mexico to the United States has steadily dropped since 1999.
Tags: migration, historical, USA, mapping, census, ethnicity.
See on www.pewresearch.org