Via Scoop.it – Geography Education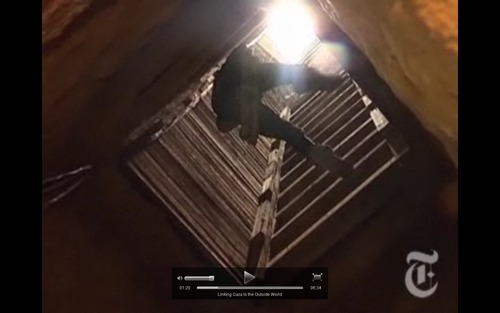 A look inside the controversial underground tunnels that link Egypt and the Gaza Strip, where smugglers funnel fuel, food, and potentially weapons into the isolated territory.
This video is a look inside the some of the hundreds of tunnels that are used to smuggle goods into Gaza that have become more intensely used since the blockade on goods that went into effect in 2007 when Hamas came to power.  Also, members of the Israeli military demonstrate the evidence they have that these tunnels are being used to bring weapons.