See on Scoop.it – Geography Education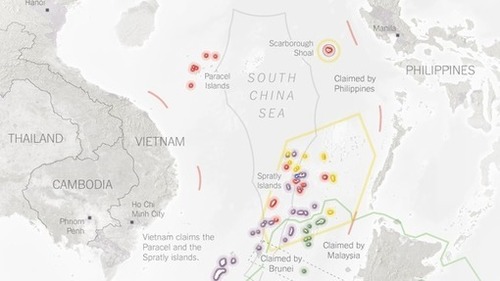 China has recently increased its pursuit of territorial claims in nearby seas, leading to tense exchanges with neighboring countries. A map of some of the most notable disputes.
Seth Dixon's insight:
Many of the geopolitical conflicts in the East Pacific have their roots in the territorial disputes over islands that at first glance seem as if they wouldn't be worth the trouble. However, since the the UNCLOS agreement gives countries 200 nautical miles off their coasts to be an Exclusive Economic Zone, that greatly enhanced the strategic value of controlling these islands. This interactive map briefly highlights some of the details behind the conflicts with links for further readings.
Questions to Ponder: Why do countries care so much about some minor islands? Why would other countries not want to accept China's territorial assertions? Experts are saying that Chinese-Japanese relations are as bad as they've been since the end of World War II–Why all the commotion?

See on www.nytimes.com